9 Advantages of a Coworking Space Over Traditional Office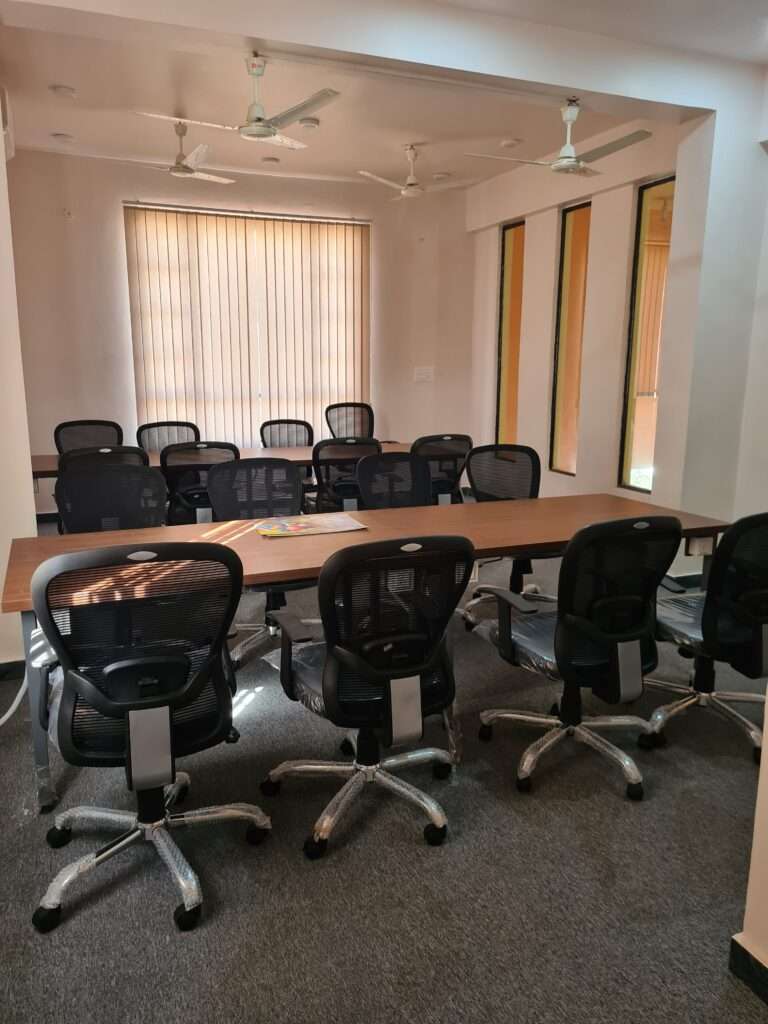 Coworking space in jaipur have become a popular option for individuals and businesses alike. Where individuals enjoy benefits such as increased productivity, change of scenery, less loneliness, etc. Businesses also stand to benefit from using a coworking space instead of a traditional office. We'll discuss the benefits in a little while, first: what is the difference between a traditional office and a coworking space.
A traditional office space is one which the business owns or takes on rent, builds it according to the business needs, and the maintenance and cleaning all is managed by the management of the business. A coworking space is one where a business can rent a cabin or x number of chairs that they require. They don't take care of the maintenance and cleaning, all the amenities are provided by the coworking company.
Now, why does a business choose a coworking space in jaipur over a traditional office. Let's see:
Cost Reduction
Renting a traditional office can be a big investment, one which can affect the profitability of your business. A coworking space can be the perfect cost effective alternative to that. You don't have to bear the extra expenses of maintenance of the place and don't have to worry about updating the place or hiring people to clean it. A coworking space gives you flexible plans according to your business needs and your budget. So renting a coworking space can create a tremendous difference in your profits.
Flexibility
Coworking spaces offer flexibility in terms of working hours, plans, and locations. Businesses can choose a plan that suits their needs, whether they need a full-time or part-time workspace, and can work from any location, whether in their city or while traveling. If their team expands to shrinks, they don't have to move to a new location, they can just rent a smaller space in the same coworking space.
Networking Possibilities
A coworking space has a diverse group of people coming from different backgrounds, different sectors and have different talents. In such a diverse community, it is possible that a business can find new opportunities to collaborate, to hire, to outsource, to work with someone else, or even get new clients for their business. 
Productivity
A coworking space without any doubt increases the productivity and creativity level of employees. Coworking spaces provide a productive work environment that can help employees stay focused and motivated. With a professional workspace and a supportive community, individuals can work more efficiently and achieve their goals.
Location
Sometimes it's hard to get an office space in central locations, and being there can be beneficial to a business. You'll see that most of the coworking spaces are located in prime locations around the country. So a business can easily book a cabin in a coworking space and get all the benefits of running a business in a central location.
Professionalism
Coworking spaces provide a professional work environment that can help individuals create a good impression on clients and partners. With a well-designed workspace and professional amenities, businesses can present themselves as credible and trustworthy.
Branding
Most of the coworking spaces provide branding opportunities for individuals and businesses. With a professional address, mail handling services, and meeting rooms, individuals can create a professional image for their business. 
Virtual Address
Some coworking spaces also provide the service of a virtual address. A virtual business address is a real street address where you elect to receive your business mail and packages. 
Community
Coworking spaces create a sense of community among individuals. With events, workshops, and social activities, individuals can meet new people and build relationships with others in their industry.Conclui
Conclusion
The benefits of choosing a coworking space instead of a traditional office are many. You need to look at your requirements and decide what will be best for you and your team. At RAW, we have a diverse community of people coming from different industries and backgrounds. Working with these people is truly something amazing and we are glad that they choose us. If you are looking for one of the best coworking space in jaipur, we invite you to come take a look at our location and meet the people behind this company.