Discover the Best Coworking Spaces in Jaipur
Welcome to the vibrant city of Jaipur, where the concept of coworking spaces is rapidly gaining popularity. With its blend of rich culture and entrepreneurial spirit, Jaipur has become a hub for startups, freelancers, and remote workers. In this blog post, we will explore why coworking spaces are evolving in Jaipur and present a curated list of the top 9 coworking spaces in the city. Whether you're a digital nomad, a small business owner, or simply looking for a productive work environment, Jaipur has the perfect coworking space for you.

Jaipur boasts a variety of exceptional coworking spaces that cater to diverse needs. Let's delve into some of the finest options available: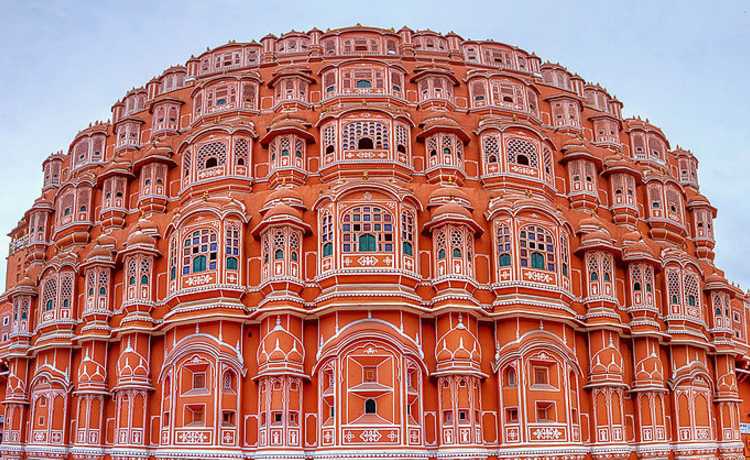 1. RAW Coworking Space in Jaipur
RAW Coworking is a prime coworking space nestled in the heart of Malviya Nagar, Jaipur's bustling commercial hub, offering professionals a central and easily accessible workspace. Positioned conveniently near major residential and business districts, it provides an ideal location for a diverse group of individuals. The coworking space is fully equipped with top-notch amenities, including high-speed internet, ensuring seamless connectivity for all members. The comfortable ergonomic furniture fosters a conducive atmosphere for focused work and enhanced productivity. For collaborative endeavors, well-equipped meeting rooms are available, facilitating seamless interactions and brainstorming sessions. RAW Coworking also fosters a sense of community by organizing regular events, encouraging networking and knowledge sharing among its diverse members. Whether you're a freelancer, entrepreneur, or part of a remote team, RAW Coworking offers an excellent workspace to thrive and succeed in Jaipur's dynamic
professional landscape.
Website : www.redartworks.com
Contact No. : +91 8529603992
2. Regus Coworking Space in Jaipur
Regus is a well-equipped coworking club located on Tonk Road in Jaipur, strategically positioned near bustling business districts, convenient transport links, and essential amenities. The workspace boasts modern and stylish interiors, providing professionals with a productive and comfortable environment. With 24/7 access, members have the flexibility to work at their convenience. The presence of on-site support staff ensures a seamless and efficient work experience. Moreover, Regus offers printing services for added convenience. Networking opportunities abound, fostering collaboration and growth among like-minded individuals. Whether you are a freelancer, entrepreneur, or part of a remote team, Regus provides the perfect club setting to thrive in the dynamic city of Jaipur.
Website : https://www.regus.com/en-gb
Contact No. : +91 2267869400
3. Cowocoli Coworking Space in Jaipur
Cowocoli is a vibrant coworking space located in the heart of Vaishali Nagar, an area renowned for its bustling commercial establishments and excellent accessibility in Jaipur. The strategic location makes it a convenient choice for professionals from various industries. Within Cowocoli's dynamic workspace, individuals can find a range of amenities tailored to enhance productivity and collaboration. Dedicated desks and private cabins provide flexible options for different working preferences, while the high-tech conference rooms facilitate seamless meetings and presentations. To unwind and socialize, Cowocoli also offers recreational areas where members can take a break, connect with others, and recharge their creative energies. As an added perk, complimentary beverages are available to keep members refreshed throughout their workday. Whether you're a freelancer, startup entrepreneur, or part of a remote team, Cowocoli provides the ideal environment to foster productivity, networking, and success in Jaipur's thriving professional community.
Website: https://cowocoli.com
Contact No. : +91 9571504414
4. Suits Coworking Space in Jaipur
Suits Coworking is a prime workspace located in Jaipur's bustling C-Scheme area, offering professionals a serene and fully equipped environment. With furnished offices, high-speed Wi-Fi, virtual office services, breakout areas, and parking facilities, it ensures a comfortable and efficient work experience away from the city's hustle and bustle.
Website: https://www.suitscafe.com
Contact No. : +91 9828453454
5. The Maker's space Coworking Space in Jaipur
The Maker's Space Jaipur is a members-only, collaborative coworking space designed by Elizabeth Schrock and Adityendra Solanki to cater to local and traveling entrepreneurs, freelancers, start-up companies, and creatives who desire to work in a professional space, yet don't want to have the ever-increasing overhead costs of a private office. The Maker's Space offers a variety of membership packages to meet the needs of our clients, giving them access to a welcoming and clean, esthetically pleasing, fully-outfitted work environment. We also provide event space on rent, cross-cultural exposure and the cross-pollination of ideas through collaborative conversation encouraged by the open-concept office floor plan.
Website: https://www.themakersspacejaipur.com
Contact No. : +91 9660522539
6. Startup Legend Coworking Space in Jaipur
Startup Legend, strategically located near technology parks in Malviya Nagar, is a specialized coworking space tailored to meet the requirements of ambitious entrepreneurs in Jaipur. Its advantageous location in close proximity to tech companies, incubators, and funding resources offers aspiring startups a competitive edge. Apart from offering coworking spaces, Startup Legend goes above and beyond by providing valuable incubation programs and mentorship opportunities to guide entrepreneurs through their business journey. Regular networking events facilitate valuable connections with industry peers and experts, fostering collaboration and growth. Additionally, the availability of pitch decks and connections to potential investors opens doors to funding opportunities, propelling startups towards success. Startup Legend is the ideal launchpad for aspiring entrepreneurs looking to turn their innovative ideas into thriving businesses in the vibrant startup ecosystem of Jaipur.

Website: 

Contact No. : +91 9818640554
7. WorkZoned Coworking Space in Jaipur
Work Zoned is a unique and offbeat coworking space that welcomes makers, doers, entrepreneurs, activists, and dreamers who are dedicated to shaping a better future. Located in the peaceful neighborhood of Vaishali Nagar, it provides a tranquil and serene work environment, offering a refreshing escape from the city's hustle and bustle. At Work Zoned, individuals with diverse passions and ambitions come together to collaborate, innovate, and create positive change, making it the perfect haven for those seeking a supportive community to bring their visions to life.
Website : 

Contact No. : +91 9782702646
8. Aarna Coworking Space in Jaipur
Aarna Coworking, located strategically in the bustling commercial area of Malviya Nagar, provides professionals in Jaipur with a collaborative and convenient workspace in a prime location. The coworking space offers a range of amenities to cater to different working styles and preferences. With flexible seating options, members can choose the setup that best suits their needs, promoting productivity and creativity. The high-speed internet ensures seamless connectivity, allowing for efficient work and communication. Dedicated lockers offer a secure storage solution for personal belongings. Aarna Coworking also features event spaces, encouraging networking and knowledge sharing among its vibrant community. For refreshments and breaks, the well-stocked pantry provides an array of options to keep members energized throughout their workday. Whether you're a freelancer, entrepreneur, or part of a remote team, Aarna Coworking creates a conducive and comfortable work atmosphere to thrive and excel in the dynamic city of Jaipur.
Website: http://aarnacowork.com
Contact No. :  +91 9828888815
9. Wavex Coworking Space in Jaipur
Wavex, a modern and vibrant coworking space, is conveniently located near corporate offices and business centers in Jaipur's Mansarovar area, making it easily accessible and convenient for professionals seeking a collaborative workspace. The space offers customizable workstations, allowing members to tailor their setup to suit their specific needs and preferences, fostering a comfortable and productive environment. With high-speed internet, seamless communication and work efficiency are guaranteed. Meeting rooms are available for seamless collaboration and professional gatherings. Wavex also provides event spaces to encourage networking and knowledge sharing among its diverse community. Additionally, professional support services ensure a smooth workflow, enabling members to focus on their work while leaving the administrative tasks in capable hands. Whether you're a freelancer, startup founder, or part of a remote team, Wavex offers the amenities and environment to foster productivity and create valuable connections in the vibrant business landscape of Jaipur.

Website: https://www.wavexcowork.com

Contact No. : +91 9970710623