Government Scheme for Startups
If you're looking to start your own venture, you're in luck! India's startup ecosystem is thriving and has gained worldwide recognition. In 2016, the Indian government introduced the Startup India Program, a government scheme for startups, to encourage and support budding entrepreneurs. The program's objective is to promote startups, nurture innovation, and create employment opportunities. Over the years, the Startup India Program has provided a holistic approach for startups with various benefits such as tax exemptions, funding opportunities, networking, and self-certification compliance. The scheme aims at reducing the burden of statutory and regulatory compliance, offering fast-track patent examination, and providing intellectual property rights (IPR) related benefits. To understand the eligibility and registration process, let's dive deeper into the program and its features.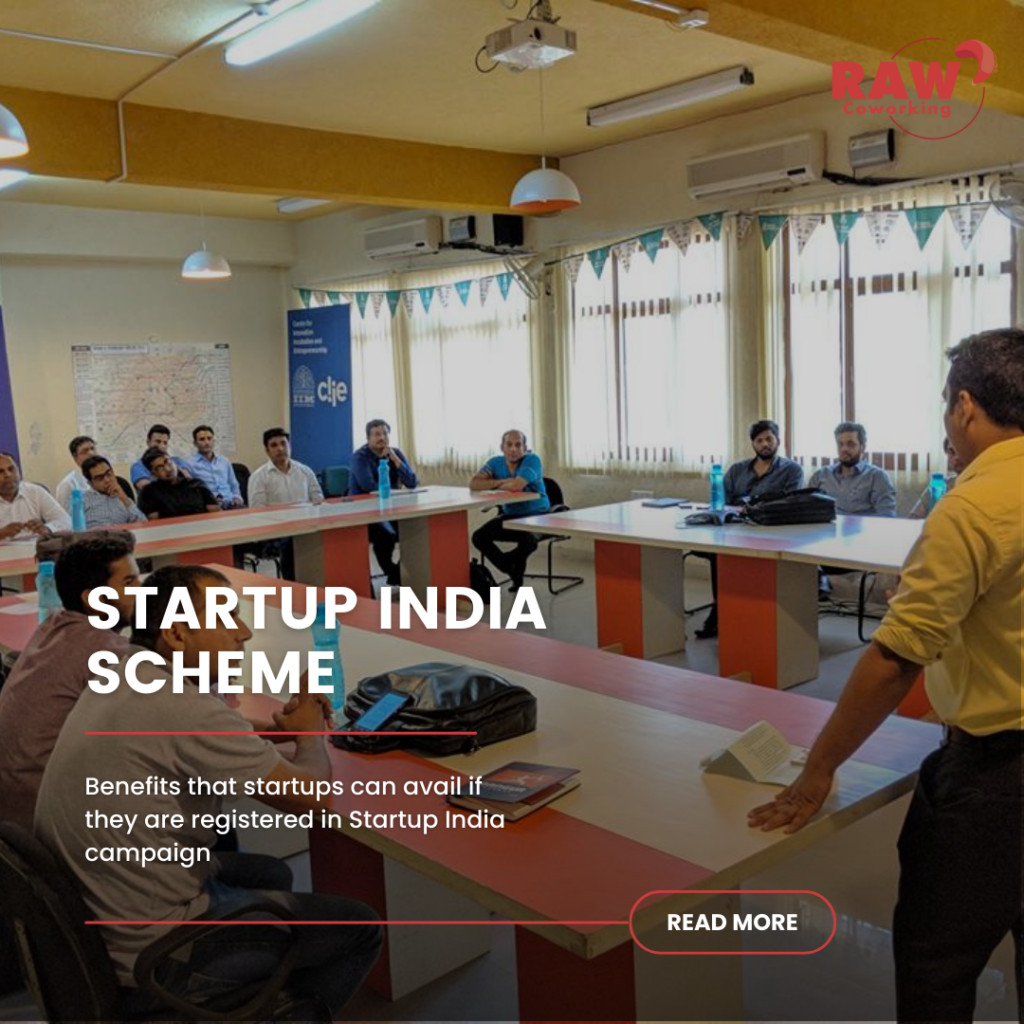 Benefits of Registering under Startup India Programme:
Starting a business can be a tedious process, especially in a country like India where regulatory compliances and statutory requirements can be overwhelming. However, with the introduction of the Startup India Programme in 2016, the Indian government made it easier for entrepreneurs to start and grow their businesses.
Registered startups under this program can avail several benefits, including tax exemptions for three consecutive financial years in the first seven years, which can free them from a significant financial burden. With the aid of this government scheme for startups, startups can get assistance from well-established VCs, Incubators, and Angel Investors, which can help them secure funding and mentoring to sustain and expand their business models.
Additionally, the self-certification compliance mechanism enables startups to self-certify their compliance regarding nine labor and environmental laws that can save them substantial resources. Also, the fast-track patent examination initiative reduces the time required for processing patent applications, ensuring better protection of intellectual property rights.
The networking opportunities offered under the Startup India Programme can help create stronger business connections, allowing startups to collaborate with other players in the ecosystem. This can boost their business growth prospects, expedite product development, and make them more aware of the latest market trends.
The advantages associated with registering under the Startup India programme can help startups establish a robust foundation with a range of support services that can provide them with a foundation for sustainable progress and practical solutions. With the registration process not being complex and a few documents needed, entrepreneurs can spend more time building their business than focusing on compliances.
Eligibility for Startup India Programme:
Are you a startup struggling to make a mark in this highly competitive world? Well, worry not! Here's the Startup India Programme to your rescue. Before registering under the programme, it is important to check if your startup meets the eligibility criteria.
A startup is defined as an entity that is driven by innovation, development, or improvement of products or processes, and aims to create or add value for customers or workflow. The age of the startup must not exceed 10 years from the date of incorporation and the annual turnover must not exceed INR 100 Crore for any of the financial years since its incorporation.
To register, the startup must have a unique business model with differentiation and has not been formed by splitting up or reconstruction of an existing business. It must be a Private Limited Company or a Registered Partnership or a Limited Liability Partnership.
Make sure your startup meets the eligibility criteria before applying. Don't miss out on the benefits Startup India Programme offers.
Registration Process and Documents Required:
If you want to register under the Startup India programme, you need to follow a simple process. The first thing you need to do is fill out the registration form available on the Startup India website. Once you've submitted the form, you'll be required to upload certain documents such as a letter of recommendation, a copy of the certificate of incorporation/registration, and a brief write-up on the nature of the business.
After submitting the necessary documents, you'll have to wait for the government to verify your application. If everything is in order, you should receive a recognition certificate that confirms your status as a startup.
Remember to keep in mind the eligibility criteria mentioned earlier as you pursue Startup India registration. Make sure you meet the definition of a startup, that your business isn't older than seven years, and that you're not registered as an MSME.
Once you've completed the registration process and are officially recognized as a startup, you'll be able to access several benefits and incentives provided by the program. So, if you're looking for ways to grow your business and access the support you need, consider registering under the Startup India programme today.
Challenges Faced by Startups in India and How the Startup India Programme Can Help:
Starting up a business is a time-intensive and strenuous process. It's even more challenging in India, where funds and support for startups are limited. Another challenge faced by startups is statutory and regulatory compliance. A startup has to comply with a range of legislative and administrative regulations right from its inception. These barriers can make the journey of a startup more challenging.
Intellectual property rights (IPR) laws are another challenge faced by startups. A company's intellectual property (IP) is among its most valuable assets, which includes designs, logos, patents, and trademarks. Infringement of trademark designs and licences can be a significant issue for tech startups. However, the Startup India program can help startups overcome these challenges. The initiative offers funding, tax incentives, compliance self-certification, patent assistance, and networking opportunities, among other benefits.
Registering under the Startup India Programme, a government scheme for startups, offers various benefits like Tax Benefits, Funding Options, Self-certification compliance, Fast track patent examination, and Networking opportunities. Since its launch in 2016, the program has been instrumental in nurturing the Indian startup ecosystem, helping entrepreneurs overcome challenges, and fostering innovation and economic growth. To be eligible, you must meet the definition of a startup, satisfy the age criteria and registration criteria. Overall, registering for the Startup India program is a great opportunity for any startup as it offers numerous benefits that help to overcome various challenges.