The Ultimate Guide to Coworking Space in Jaipur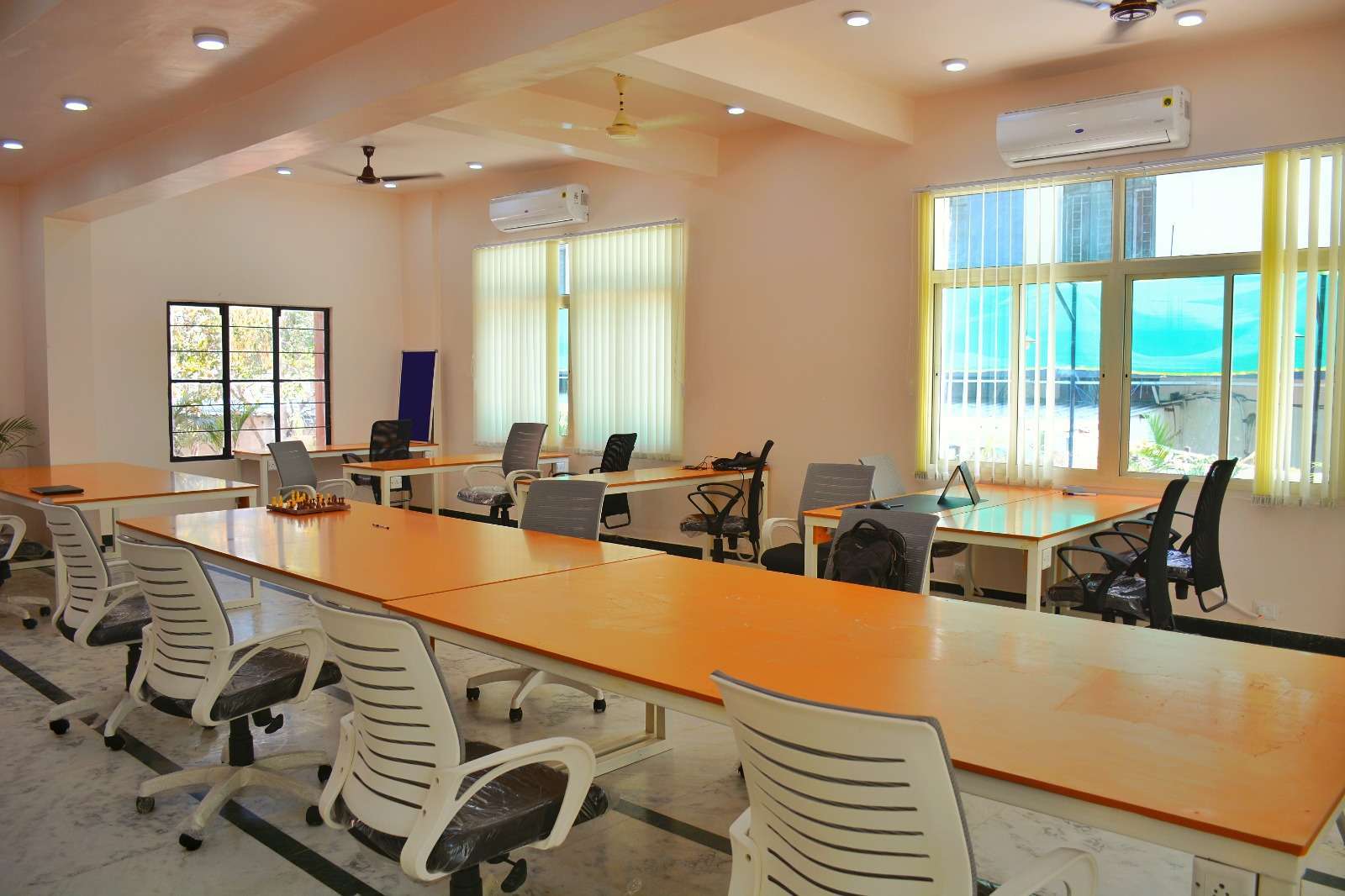 The Benefits of Joining a Coworking Space in Jaipur
During the pandemic, practically everyone returned to their hometowns and began working from home. Everyone's travel was difficult because every county was affected.Numerous industries suffered at this time, and many closed their doors after COVID. Commercial office space was one such industry. Companies were forced to close their offices and begin making plans for a hybrid work model when employees began working from home and wanted to keep doing so because it was more convenient for them.According to historical data, when one industry declines, another one rises, and this time it's the coworking sector. To give you an idea of how new this business is, most of the people do not even know what the term "coworking" means. Do not worry if you are unaware; it is just like a library system with the exception that people will be conducting business here.There are numerous advantages to joining a coworking space, but these advantages are concealed from the public since they are unaware of them. We will discuss the top 5 reasons for joining a coworking space in Jaipur rather than a conventional and outdated office setting.
Increased productivity in my workplace
Joining a coworking space in Jaipur was the best decision I've ever made, for increasing my productivity. I used to sit and procrastinate when I was working from home. Since my focus was absent at home, a simple task used to take many hours to complete. The benefit of coworking is the culture and atmosphere, which is extremely motivating; you are surrounded by other professionals who are working hard, and it helped me focus and stay on task, as well as the opportunity to network, share ideas, and brainstorm on problems.The amenities and resources available in the coworking space, such as high-speed internet, private meeting rooms, dedicated dining, and a relaxing area, assisted me in working more efficiently and productively. Overall, coworking helped me regain my confidence, and I strongly recommend it to others who want to increase their work output.
Create a network of diversely talented individuals.
One of the most significant benefits of working from a coworking space is the opportunity to network with a diverse group of talented people. In Jaipur's coworking spaces, you are surrounded by people with diverse backgrounds and experiences. These people can connect you with potential collaborators and mentors. I've met people with skills and deep experiences that I would not have met in previous work environments thanks to the coworking space in Jaipur where I am working from. Being a part of a coworking space has enabled me to build connections with professionals from a wide range of industries, from fin-tech to design to finance, etc, and has enabled me to learn from their expertise and perspectives. Building a network of talented individuals through the coworking space can be incredibly beneficial for career growth and can open up new opportunities that may not have been possible otherwise.
Experienced Cafe & Coworking environment
I've always wanted the atmosphere of a cafe and the convenience of coworking, the best of both worlds. The coworking spaces in Jaipur, combine the best of both worlds, allowing me to enjoy the convenience and vibe of a coffee shop while also providing the structure and community of a coworking space. Whether I need a quiet place to work alone or want to collaborate with others in a relaxed and casual setting, a coworking cum cafe space provided the ideal balance. And, of course, nothing beats a delicious cup of coffee or tea to fuel your productivity.Overall, working in a coworking cum cafe space has been a fantastic experience for me and I recommend others to experience the combination.
Developed a routine in daily life
Regularly visiting the coworking space enabled me to establish a daily routine in my life. When working from home, there is no clear separation between work and personal life. The line between these two was becoming increasingly blurred, and it frequently disappointed me that I was not enjoying my personal life and was unable to focus on my work. Following a routine, such as coming to coworking and focusing on the work that is most important that day, helped me regain my focus and confidence. I only needed 4 to 5 dedicated hours to work in a peaceful environment, and the coworking space in Jaipur is the ideal location for that. Furthermore, the coworking community assisted me in achieving a work-life balance. Take help from others if you are in a coworking space because there are people who genuinely want to help you and are exceptionally good at their skills.
When compared to a cafe or proper office space, it is less expensive.
I used to work from a cafe from morning to evening. The cafe always has free wifi and a sitting area. But believe me, there is a cost. Cafes may appear to be a low-cost option, but the cost of food and beverages adds up over time. Furthermore, there is no proper place in the cafe where I can focus and do my work because it is always distracting. If I need to take calls, there is no meeting room available. I thought I was saving money by going to a cafe instead of a coworking space, but I soon realized that I was paying more and getting less in return. Traditional office spaces, on the other hand, can be expensive and require long-term leases, which may not be feasible for startups or entrepreneurs. Coworking spaces in Jaipur provide a flexible and affordable alternative, with monthly or even daily rentals available. Furthermore, coworking spaces frequently include high-speed internet, printing and scanning services, and meeting rooms, which can save money. Overall, opting to work from a  coworking space in Jaipur over a cafe or a traditional office space in Jaipur can result in significant cost savings without sacrificing the amenities required for a productive work environment.
Get In Touch
Plot no. 8, Govind Marg, Block-B, Malviya Nagar, Jaipur, Rajasthan 302017
+91 8529603992, +91 9057504559
contact@redartworks.com
Find Us

Follow Us
Send us a message
Send Us a Message and We Will Get Back to You.